Our year 2022 was a year full of highs and lows. It started out with us catching COVID but thankfully we only had mild symptoms and recovered quickly. 
During the couple of snow days we packed our sleighs and toboggans and went to the nearby Swabian Alb. The cold weather also did not stop us from hiking so we managed to tick a few more tours off of our ever growing Komoot list. We love hiking, especially in the Black Forest and every time we get to see new and exciting corners of this huge national park.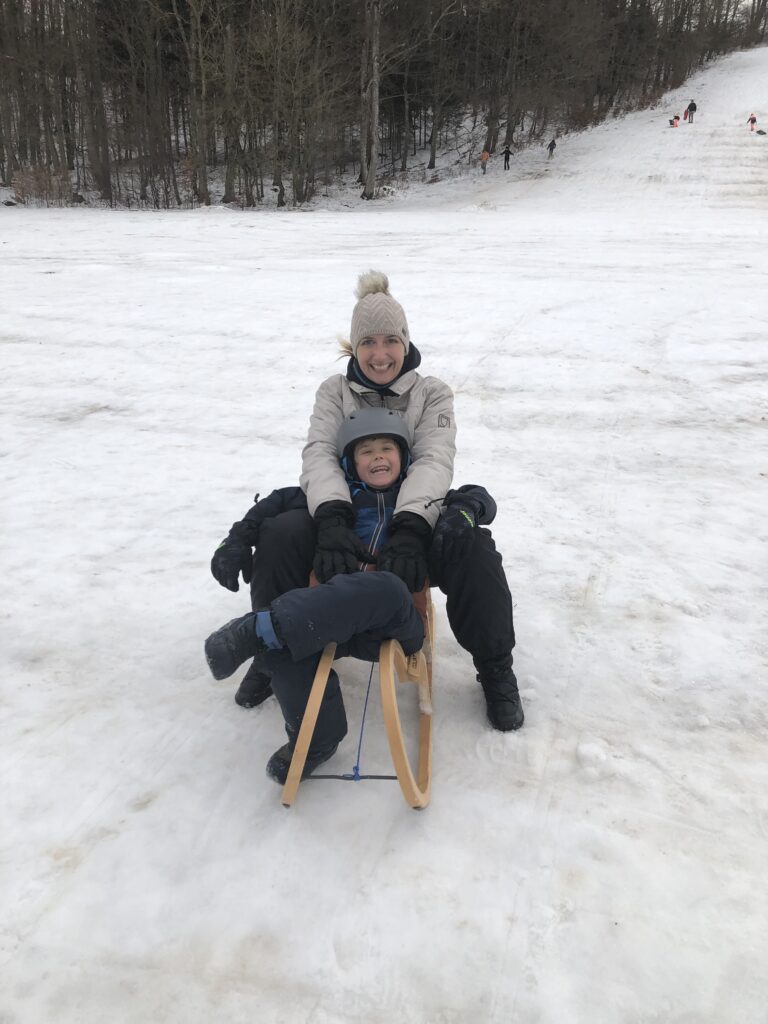 For Easter we had originally planned to see our extended family in London, but the big "C…" foiled our plans and we had to cancel as Noam got sick just 3 days before our flight. We had not expected that. But as the saying goes "When life gives you lemons, make lemonade!" So we rescheduled the trip for the Pentecost holidays and combined it with another trip to visit Mike's sister in Magdeburg and to Berlin. So we first drove to Magdeburg, then to Berlin and then flew from there to London. 
As we already had a place to stay with our dear friends all we had to do was explore the vast city. We enjoyed our time in London very much, even though we had been there before we found some new corners. Afterwards we stayed in Berlin for a couple of days and met up with Diana's cousin Bodo. All in all we really managed to make the most of the two weeks of vacation.
In June a different kind of change was on the table for us. After more than four years we left our English speaking church. To our surprise we quickly found a new home: The Fearless Church in Schönaich (despite the name it's actually a German church). It was incredible how quickly we were able to connect with everyone there and how warmly we were welcomed. We just feel at home there. If you happen to be in the vicinity, feel free to visit 🙂
In Summer we were finally able to go back to Fuerteventura, this time for four weeks. When we booked everything at the beginning of the year we got really lucky. Both the flight and the accommodation were really cheap, we still can't believe it… Of course we were happy to see our old crew from the SIF surf school again who we got to know last winter. We also got to know some more awesome people and we had a ton of fun. But most of all we had missed the sea, the waves and the surfing, which we got to enjoy a lot. The land and the people really have grown dear to us so it's a safe bet that we'll hopefully soon return to our almost second home.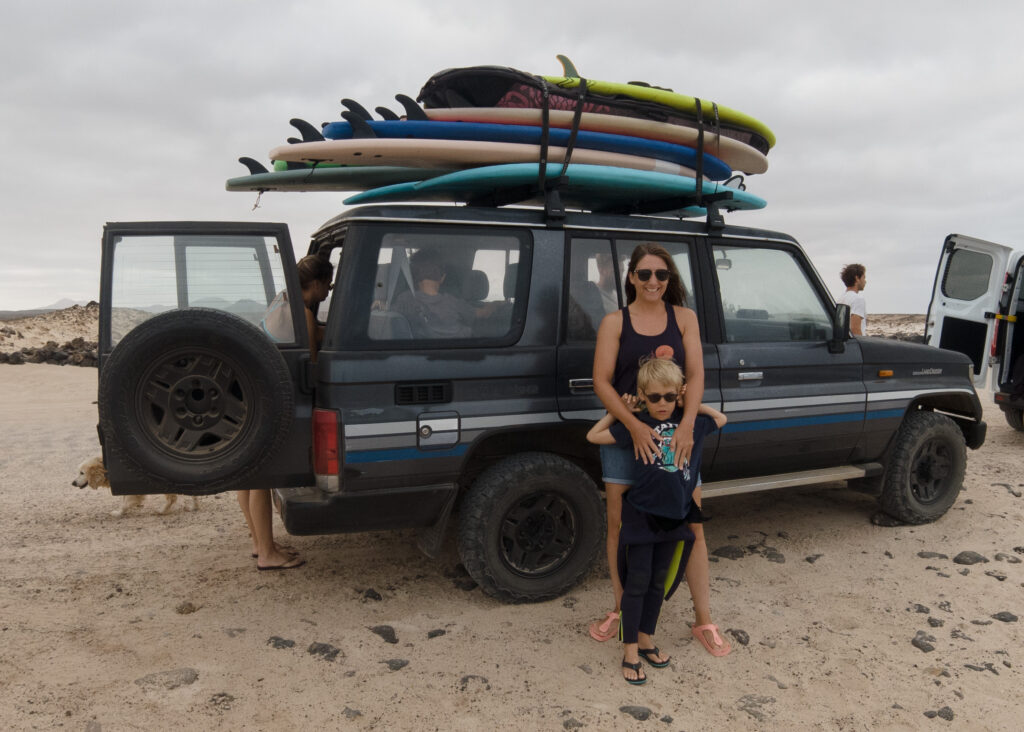 Barely back from vacation it was already time for Noam's first day of school. Everything went well, he had a good start to this new chapter of his life. 
Some things have pretty much stayed the same compared to last year. Mike is still working at Mercedes Benz, the only difference being that he's now back in the office for two days per week. And the traveling part of his job has also picked up a bit again. I am still teaching private swimming lessons once a week for kids and adults at the Gartenhallenbad Maichingen. Noam has also discovered swimming. Once a week he's training at the swim club in Sindelfingen. Nate's favorite sport on the other hand is soccer, he meets up with other kids two times a week. In addition he's also taking drum lessons, so our weeks are pretty full already.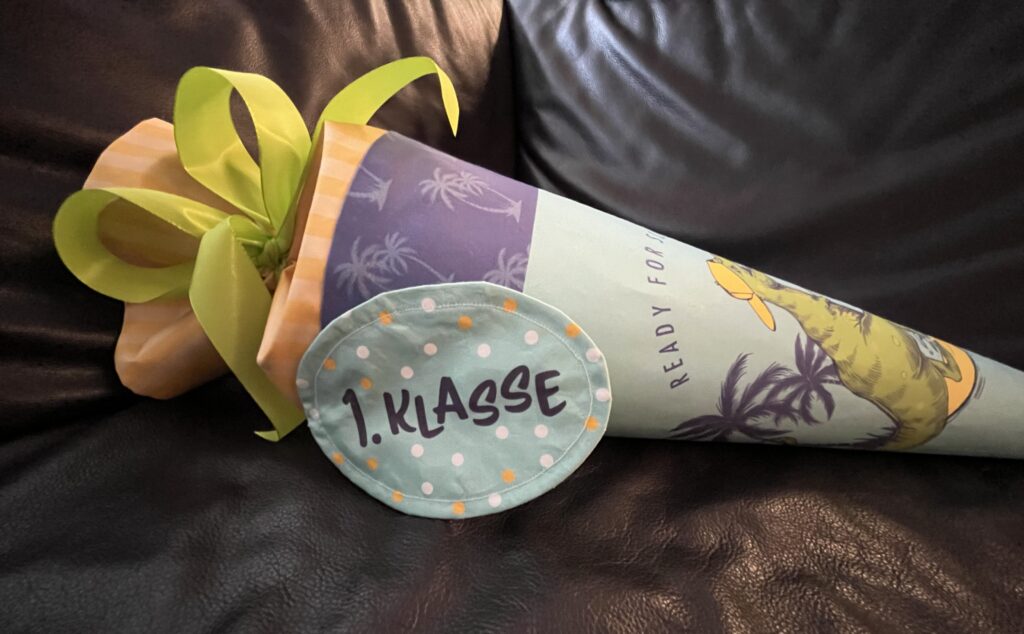 At the end of summer we also started to tackle the last big project on our house: The roof. As our neighbors had started to get quotes for their roofs we quickly decided to get on board too and put some new tiles and insulation on the roof. The kids had to endure almost 40°C in summer so that will now hopefully be a thing of the past. And since the energy prices have gone through the roof here in the last months we also decided to put some solar cells up there. While I'm writing these lines we are in the final stages and with Christmas around the corner we hope everything will be finished by then. All in all we have a lot to be thankful for, especially God's guidance in the transition to a new church family. Let's see what 2023 will have in store for us!